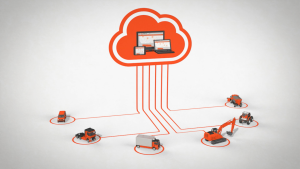 When tracking mileage for your business, you may have used scraps of paper, notebooks, or even the napkins you get from fast food restaurants. Most probably, a lot of you have tried any or all of these. After you record the mileage, you may even have tried to calculate on your watch calculator (assuming you have one) or your phone, in order to determine the difference between your ending and beginning points.
Fortunately, modern technology has provided us with special fleet tracking app mechanisms that can make the procedure for tracking mileage, fleet management, and reporting expenses so much easier.
The following are some of the benefits of using fleet management and mileage tracking app for your business:
1. You will be able to make IRS Compliant Reports
A certain fleet tracking app such as the vehicle mileage log for taxes made by TripLog enables you to generate reports that are in line with IRS rules. It allows you to subtract $ 0.575 for every mile. However, to be able to claim the deduction (and save a substantial amount of taxes every year) it is important that you keep a thorough record. The IRS is requiring every business to save all the receipts related to operations or vehicle expenses beyond $75. With the help of a tracking app, you will be able to take a snapshot of your receipts and then upload them to the cloud storage for safekeeping. This application is capable of creating IRS compliant reports that will assist you in claiming the highest amount of exemptions.
Vehicle expenses may include parking, fuel, tolls, insurance, maintenance, registration, etc., while other business expenses may include lodging, travel, meals, gifts, along with various other business related expenses.
2. Capability to function on a Mobile Device
Rather than giving your employees bulky and expensive laptops, applications enable them to use a tablet or mobile phone to track the mileage. Apps can be connected via a Bluetooth device, and then it will automatically start recording mileage, and will also stop the recording automatically as the vehicle stops. Users will also have the ability to track locations with GPS. Another feature of having a tracking app on your mobile device is that you can sync data between a mobile device and web services. These apps also have the ability to record the route taken and show it on maps. However, it is best to be aware of the laws in your state regarding the use of a mobile device while operating a vehicle. You may also and provide your drivers with a hands-free device or a dash mount.
3. It Connects with Accounting Software
With the help of a tracking app, you can be spared of the painstaking effort of manually inputting data into the spreadsheets. Instead, you can connect with and upload the expense and mileage data straight to Intuit QuickBooks. You may also be able to upload additional expenses such as parking receipts. This allows you to quickly and easily reimburse your employees for mileage.
Other fleet tracking apps that are available include those that will keep your employees safe while driving so they will be kept from accidents and keep insurance costs at low, which will ultimately save you both time and money.